Special Issue of 'Forum': Freedom to Learn: autonomous and alternative pedagogies for a socially just education
Special issue editors: Dr Max Hope and Professor Catherine Montgomery, University of Hull
This proposal for a special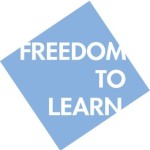 issue of FORUM Journal invites written contributions which explore the idea of a socially just education system focusing on how such a system might address inequalities in society. The issue will explore alternative and innovative examples and ideas from schools and universities across a range of countries (including Denmark and the USA) and consider whether these alternatives may illuminate approaches to reducing social and educational inequality.
Political, organisational and cultural pressures make it challenging for people to consider alternatives to the mainstream. The special issue will encourage its readers to reflect on their own educational assumptions, practices, and systems so as to be open to possibilities of doing things differently. In order to challenge current thinking as much as possible, the issue will invite contributors who are able to focus attention on radical alternatives in education. Both researchers and practitioners focusing on innovative and new ways of operating will be encouraged to contribute. These examples are not being showcased as ideal models to emulate but as a means of envisioning alternatives to the systems that dominate in society. By doing this, the issue will stimulate ideas and discussion around ways that have 'yet to be thought', to transform education for the future.
It is hoped that the alternative examples presented may offer an insight into how to improve education for all. Contributions will be expected to centre on the characteristics of a socially just education system and consider how new perspectives on social justice in education might enable social inequalities to be addressed, exploring these possibilities against the current performative and neo-liberal educational context of 2016. Thus articles which centre on the issue of enhancing social justice accompanied by a critical questioning of contemporary political narratives will be particularly welcomed.
The issue aims to be cross-sectoral, covering opinions and research around both pre-school, school and post 18 provision, drawing together a combination of contributions from both eminent international researchers and practitioners working in different fields. FORUM's remit is 3-19 education, so the Special Issue will aim to include written pieces which focus on Early Years Foundation Stage, and pre-statutory provision as well as secondary and post-secondary education.  Formats will be flexible and papers will be welcomed from academics involved in research, school and university practitioners and policy makers and other community groups. The journal's audience includes practitioners as well as academics and policy-makers and thus a broadly-accessible writing-style is welcomed.
FORUM has a long history dating back almost 60 years and during that time has been publishing topical and informed analysis – very often highly forthright and critical – of all aspects of United Kingdom government policy as it influences the education of children from primary through to higher education. FORUM vigorously campaigns for the universal provision of state-provided education. Contributions are not drawn only from the familiar sources in universities and colleges, but also in large numbers from teachers, writing of their own experiences in the classroom.
How to contribute
The special issue will consist of a combination of invited submissions and an open call for papers.
If you would like to contribute to the special issue you should send an abstract of no more than 300 words to c.montgomery@hull.ac.uk and Max.Hope@hull.ac.uk no later than Friday 15th April 2016. There will be an editorial review process and the timeline is as follows:
Submission of abstracts: deadline 15 April 2016
Submission of full papers: deadline 27 May 2016
Final draft (following editorial review): deadline 15 June 2016
Publication of special issue: Due Autumn 2016